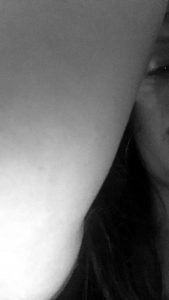 Heeeey guys, Welcome back and thank you for following me on my journey to becoming undefeated by DV!! Shit is real right now & I feel more and more defeated then I do any other day….
My head is full of some much stuff right now and I just want to scream at the top of my lungs. Can you guess why? Yeap your right, I've almost hit rock bottom AGAIN!
Today I feel so defeated, I feel like my cries aren't been heard, I feel like my young self again – helpless and scared. Scared of the damage I could cause from weeks and weeks of manipulation, physiological abuse & emotional abuse. I am at the stage AGAIN where I want to quit my job, pack my kids up and leave.
I just want to run away and not have to face the shit I have to face day in and day out. I'm sitting here with my head between my knees crying… wondering what the fuck have I done to not be heard, to have to deal with a person who shows and has no respect for me or my home. What will it take for someone to finally listen? To hear my cries and to help me. Will he ever leave on his own accord or is it going to be the hard way out?
If you are in the same situation as I am. Feeling lost, defeated, not heard, like your cries aren't been listened too! Hold on, please message your friends and tell them. So they can reassure you like mine have! It doesn't feel like it right now, but things will get better. Your cries will be heard!
HEAR MY CRIES, LET ME BE HAPPY. LET ME BE FREE. LET ME LIVE AND LOVE LIFE!